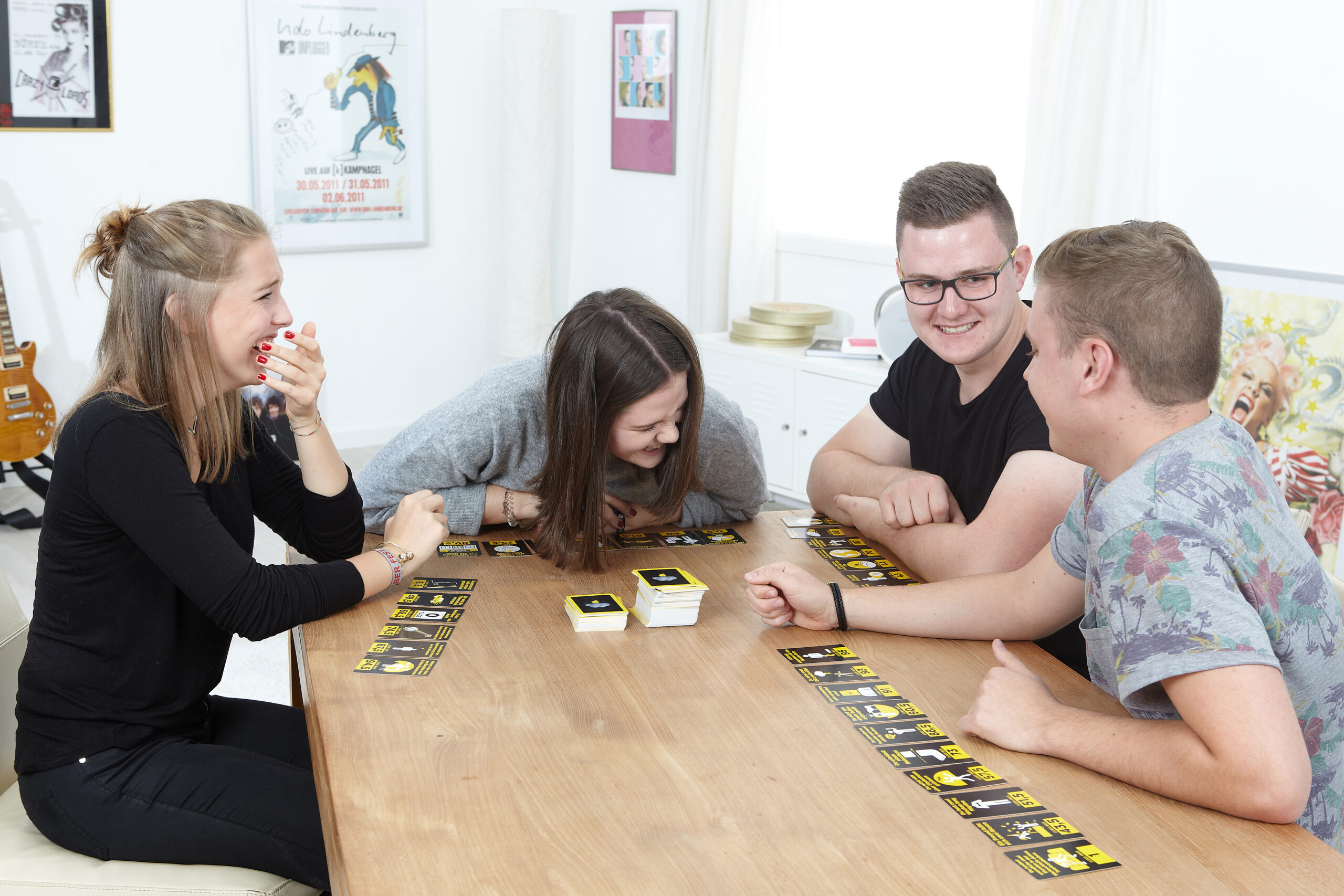 Verdammt Nochmal: Wo das Lachen keine Grenzen kennt!
🎉 Erlebe endloses Lachen und Verbundenheit mit Freunden und Familie, während du in Verdammt Nochmal, dem lustigen Partyspiel, durch die Absurditäten des Lebens navigierst.
💬 Fordere deine Liebsten heraus, das Elend unerwarteter Scheißszenarien auf dem " Elends-Index " zu bewerten, und bringe so eine einzigartige Wendung in deine Spieleabend-Gespräche.
👪 Verdammt Nochmal ist perfekt für alle Generationen, wobei die Familienversion für Kinder ab 14 Jahren und die Originalversion für Erwachsene ab 18 Jahren für lustige Momente sorgt. Wähle die Version, die am besten zu dem Anlass passt!
🤣 Entdecke die Freude an der Diskussion darüber, ob es schlimmer ist, seinen Vater nackt zu sehen, als jede Nacht ins Bett zu machen, während du und deine Freunde unvergessliche Momente erleben.
🤩 Mach dich bereit für unkontrolliertes Lachen, unvergessliche Erinnerungen und stundenlange Unterhaltung, denn Verdammt Nochmal ist nicht nur ein Spiel, sondern der Schlüssel zu jedem Spieleabend!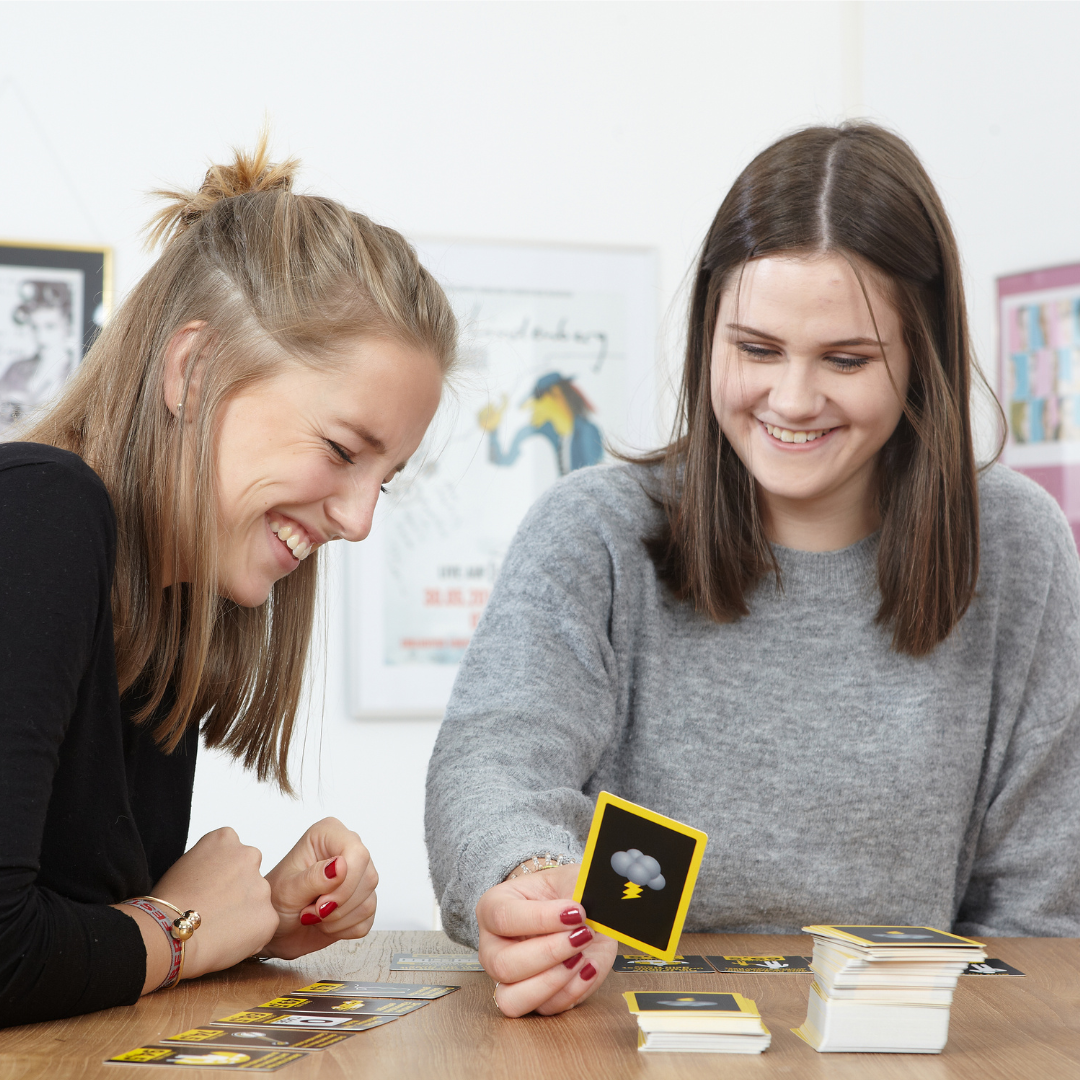 Verdammt Nochmal in Aktion: Beobachte, wie sich die Urkomik entfaltet!
Bist du bereit, dich selbst von dem witzigen Spaß zu überzeugen? Verpassen Sie ihn nicht! Sieh dir jetzt unser Shit Happens-Werbevideo an und mach dich bereit für das Abenteuer 📺🤣.
unsere Verdammt Nochmal Produkte
Verdammt Nochmal – 50 Shades Of Shit
"Verdammt nochmal – 50 Shades of shit" kann als Einzelspiel oder als Ergänzung zum Spiel "Verdammt nochmal" gespielt werden.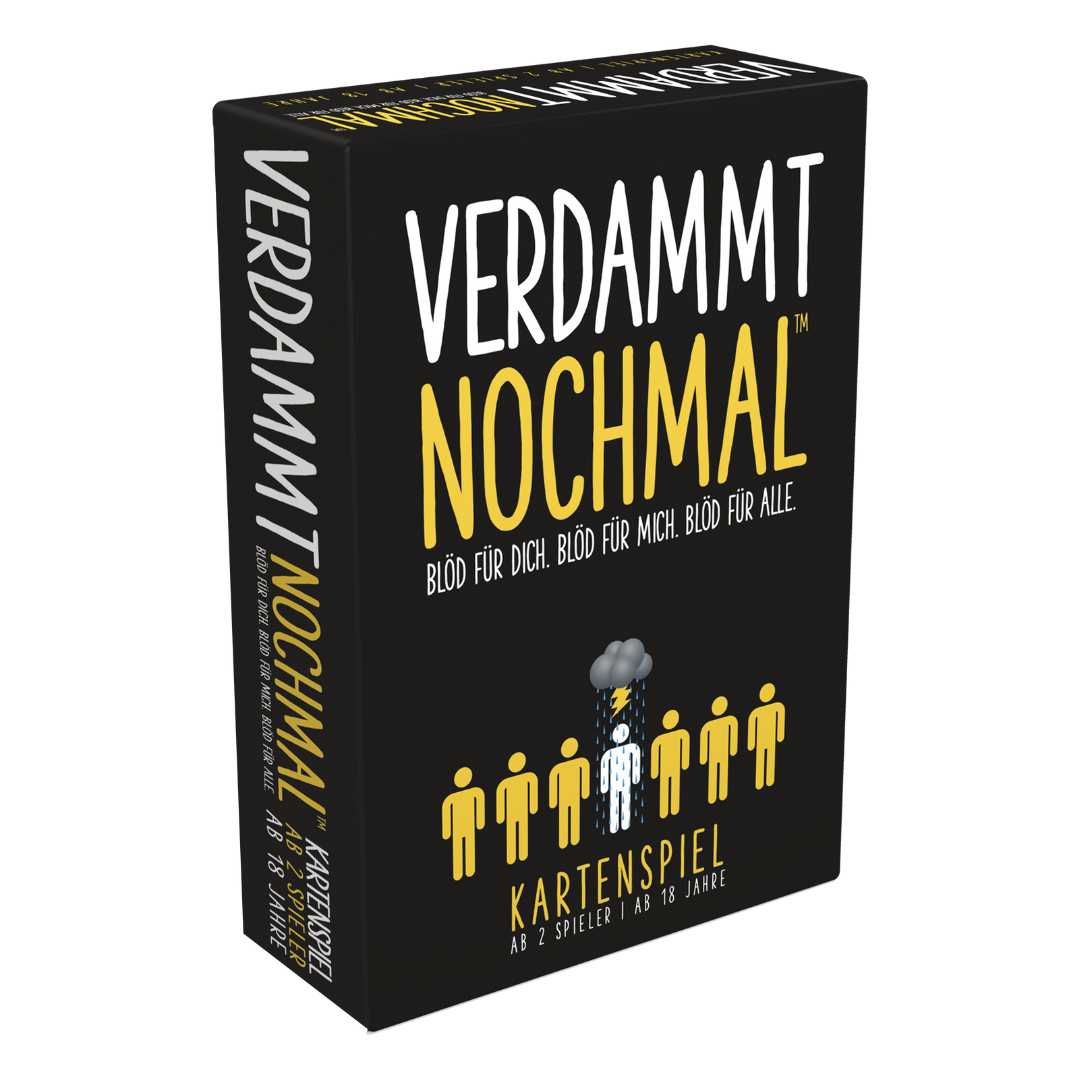 Verdammt Nochmal
Bei "Verdammt nochmal" sind verschiedene, zum Teil kuriose Situationen beschrieben und man muss entscheiden, welche davon schlimmer ist.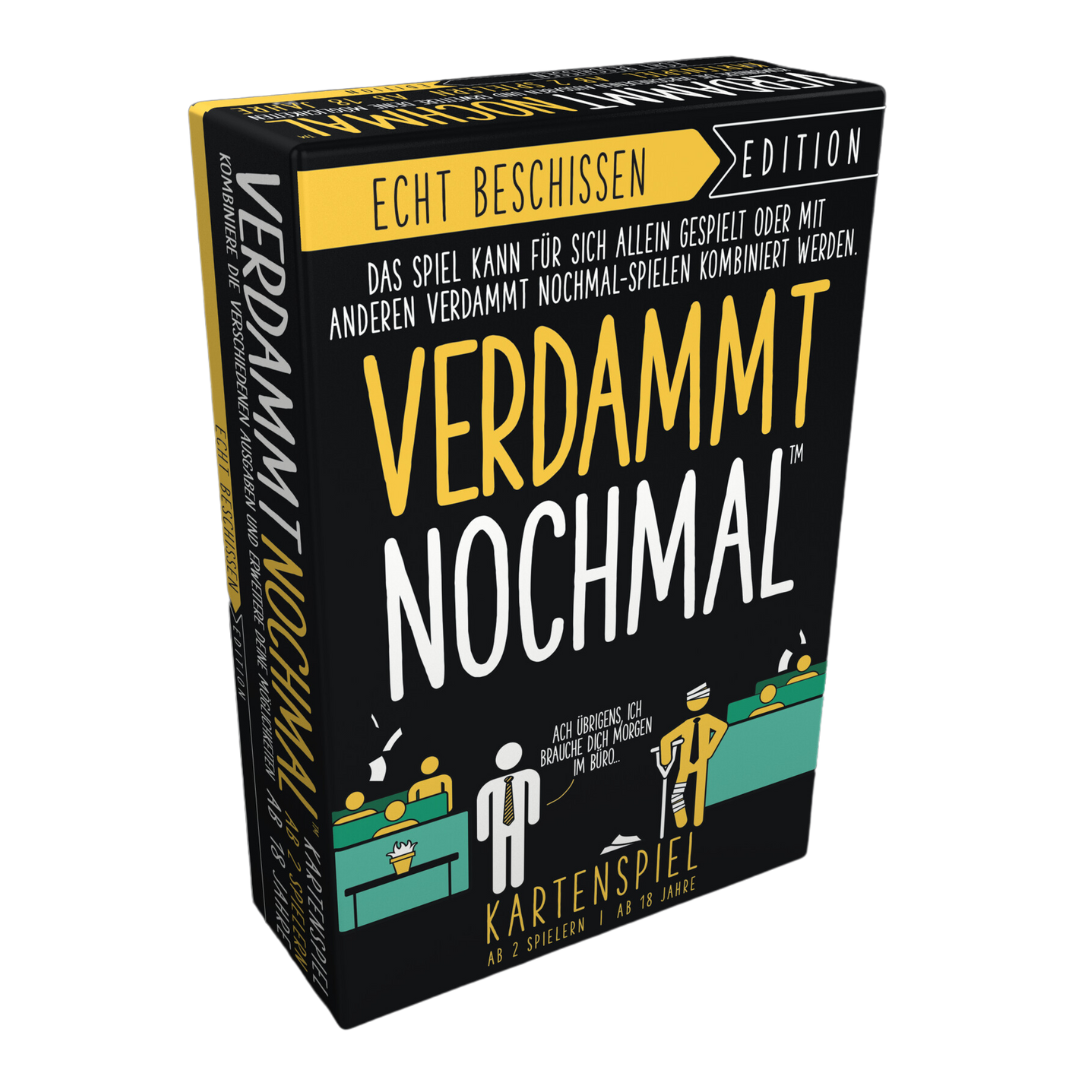 Verdammt Nochmal – Echt Beschissen
"Verdammt Nochmal –  echt beschissen" kann als Einzelspiel oder als Ergänzung zum Spiel "Verdammt nochmal" gespielt werden. Hier sind noch viele weitere beschissene Situationen beschrieben.